What we offer to our customers?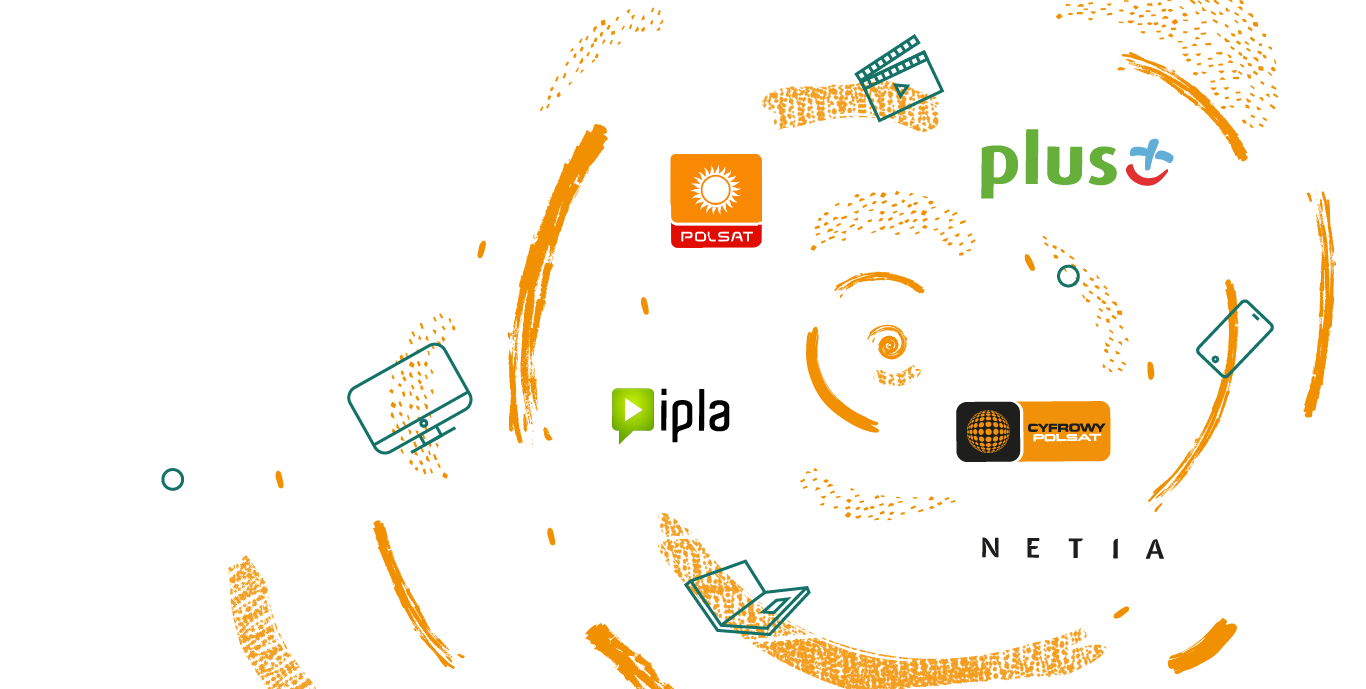 Capital structure of Cyfrowy Polsat Group
Cyfrowy Polsat S.A.

Polkomtel Sp. z o.o.

100%

Telewizja Polsat Sp. z o.o.

100%

Netia S.A.

66%

Other companies
Key areas of activity
Pay TV
Cyfrowy Polsat is the largest pay TV provider in Poland and a leading DTH platform in Europe in terms of the number of customers:
it ensures access to approx. 170 channels via DTH, IPTV and OTT technologies – in line with the idea: For Everyone. Everywhere,

access to thousands of shows available on demand and over 100 linear channels via Cyfrowy Polsat GO service on three selected devices simultaneously: a PC, a tablet and a smartphone (On The Go option),

Cyfrowy Polsat's Multiroom HD service enables the use of the same TV package on as many as 4 TV sets,

the platform has own broadcasting center which offers services with top quality picture and sound,

Cyfrowy Polsat is the only operator to offer set-top boxes manufactured in-house.
New products:
IPTV cable TV which enables access to the full portfolio of channels offered by Cyfrowy Polsat,

flexible web TV (OTT) with a set-top box.
Netia offers an IPTV service to its customers under the brand of Telewizja Osobista (Personal Television), comprising around 220 channels, including 130 offered in HD or Super HD technologies.
Online video
IPLA is a leading online video service in Poland, with the most versatile database of legal video content.
Over 110 online TV channels,

over 500 hours of live coverage per month from the biggest sports events nationwide and worldwide,

rich and constantly expanding library of movies, series and TV shows delivered by Polish and international licensors,

access from PC's, tablets, laptops, smartphones, smart TV's, set-top boxes and game consoles.
Telecommunications
Mobile telephony
Polkomtel is the leading telecommunications operator in Poland who provides its services under Plus and Plush brands, and the leader of LTE technology who relies on the most advanced telecommunications solutions while developing services for its customers. In the early days of January 2020, Plus also started the rollout of the first commercial 5G network in Poland using the spectrum from the 2600 MHz TDD frequency band.
Diversified tariff plans for residential customers – both in the postpaid contract model as well as prepaid and mix models,

contract solutions, fixed-line services, Internet access, SMS Center services and many more dedicated solutions for business customers,

international roaming services,

wide array of state-of-the-art devices, including traditional handsets, smartphones, tablets, laptops and routers.
Mobile broadband Internet access
Polsat Group provides comprehensive mobile broadband Internet access and data transmission services under two main brands: Plus and Cyfrowy Polsat, using the LTE and LTE Advanced technologies.
Nearly 100% of Poles live within the coverage area of our LTE Plus Internet service, while 82% of Poles are within the coverage footprint of our LTE Plus Advanced Internet service which offers maximum technological data transmission speed of 600 Mbps (in selected areas),

the Group has also introduced its proprietary, unique LTE Home Internet set solution which can considerably enhance the coverage area and signal strength of the LTE Internet. Thet 300 LTE Home Internet set supports the LTE Plus Advanced technology and works perfectly in non-typical locations with poor availability and strength of the Internet signal.
Fixed-line broadband Internet access
Netia and Plus also offer a fixed-line broadband Internet access service, among others in fiber optic technologies. The fixed-line fiber optic Internet access service is provided via own access network which reaches approximately 2.7 million homes in around 180 locations. Furthermore we offer fixed-line Internet access services which rely on the regulated access to Orange Polska network.
Internet access services addressed to individual customers are sold mainly in bundles with television and voice services, including the mobile offer. The offer is supplemented with a number of value added services,

broadband Internet access services addressed to business customers are offered in the fiber optic, Ethernet, xDSL and HFC technologies. They are part of the broad spectrum of services for companies which include integrated communication services, video communications, mass-scale SMS sending, or data center services,

Plus's broadband fixed-line Internet access pr – the Plus Fixed-line Internet – is provided while relying on Netia's infrastructure. The service is also available in the smartDOM and smartFIRMA programs.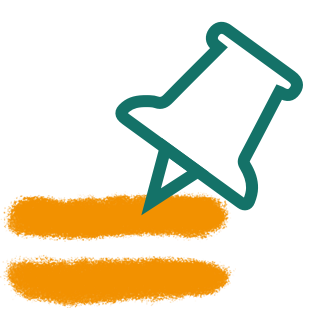 Multiplay services and smartDOM program
Cyfrowy Polsat and Polkomtel – offer multiplay services, including the popular smartDOM and smartFIRMA programs – unique savings programs which offer a wide array of products and services that enable our customers to create a comfortable, safe and modern home or conveniently run a firm. It is enough to have one of our services to be offered attractive discounts for the whole term of a contract upon purchasing additional products from our Group's portfolio. This way every customer has the possibility of creating a unique set of services for their family or firm.
Customers who sign up for smartDOM and smartFIRMA programs may use:
Plus mobile services (including fixed-mobile phone),

LTE Internet and fixed-line Internet access offered by Plus, 

Cyfrowy Polsat's TV offer (DTH satellite TV, cable IPTV and terrestrial TV),

comprehensive insurance services,

a range of home security services, including video monitoring services,

natural gas supply offer.
Television (broadcasting and production)
TV Polsat
A portfolio of 34 channels (including POLSAT main channel) and 8 cooperating channels which are associated with Polsat Group by capital or by joint broadcasting projects. Our channels are available via cable and satellite, while six of them – POLSAT, Super Polsat, TV4 and TV6, Polo TV, Eska TV – are part of the digital terrestrial television (DTT).
POLSAT, the main channel of our Group, is one of the leading television channels in terms of audience share in the group of viewers which is most valuable to advertisers (the so-called commercial group, viewers aged 16-49). In 2019 it achieved 11% share in the commercial group. The channel owes it to attractive and consistently developed programming offer, successful season scheduling offers which  include entertainment, films and TV series, as well as one of the leading news programs, Wydarzenia (The News) and also thrilling sports coverage.
2019 ended successfully also for the whole portfolio of Polsat Group channels with the audience share of 24.3% in the commercial group..