Major operating and financial figures for 2019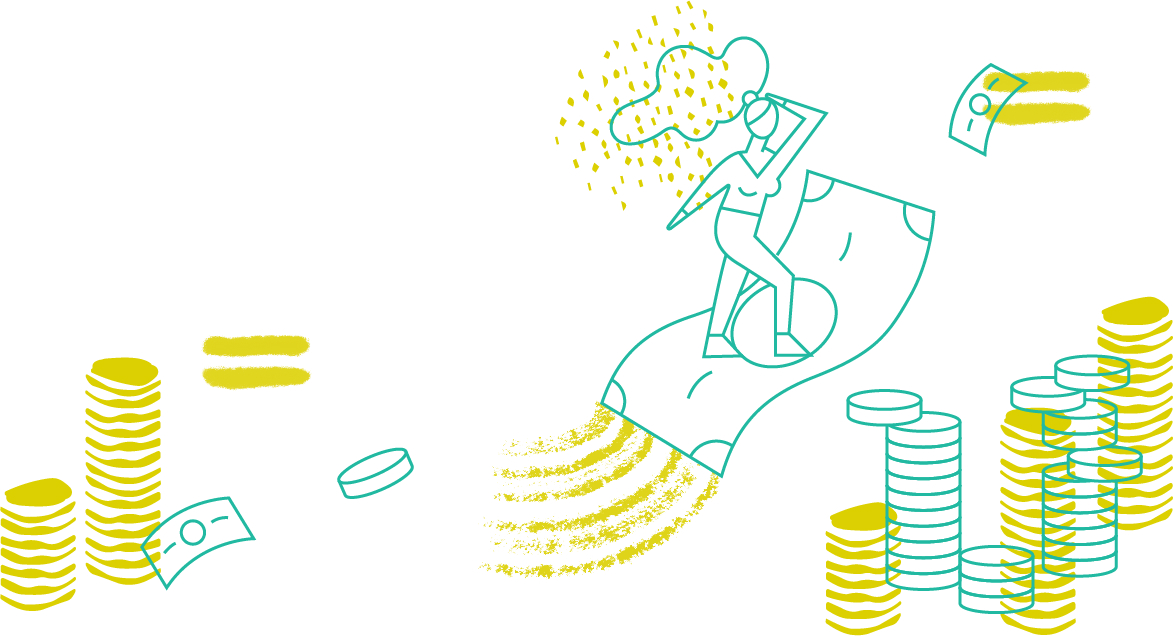 Segment of services provided to individual and business customers
Multiplay services
consistent execution of our multiplay strategy has resulted in stable growth of customers using multiplay services – up by 197 thousand (11%) YoY, reaching 2 million in total,
the number of individual services (RGU's) used by this group has exceeded 6 million.
Constantly growing base of multiplay customers [thous.]
1.511
2017
Contract services
Strong growth of the number of contract services – up by 469 thousand (3%) YoY, to 14.73 million
growth of the number of mobile services – by as much as 549 thousand (7.5%) YoY, reaching 7.9 million thanks to the favorable influence of the multiplay strategy,
the total number of pay TV (DTH) services provided in the contract model at a high level of 5 million,
stable base of Internet access services of 1.8 million. At the end of 2019 nearly 100% of Poland's population lived within the coverage footprint of the Group's LTE network, with the coverage of LTE Advanced technology extending over an area populated by 82% of the country's inhabitants.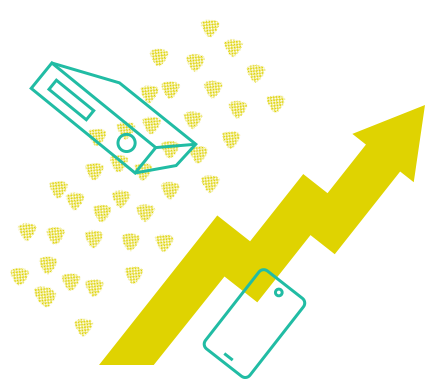 Contract customers
Stable base of over 5.6 million contract customers
record-low churn (6.4%) which we owe to the high loyalty of our customers,
growth of RGU saturation per customer to 2.61 (+4.5% YoY),
growth of the average monthly revenue per contract customer (ARPU) to PLN 84.2 (+2%).
Stable growth of ARPU per contract customer [PLN]
Prepaid services
stable base of prepaid services in the range of 2.7 million,
high ARPU of PLN 20.5.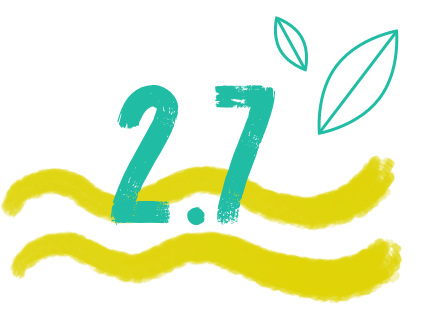 Broadcasting and TV production segment
TV Polsat Group
the channels of Telewizja Polsat Group occupy top spots on the market in terms of audience share results in the commercial group, achieving an overall audience share of 24.3% (11.0% by the main channel and 13.3% by the thematic channels),
TV Polsat Group's revenue from TV advertising and sponsoring grew by nearly 2% YoY in 2019 and reached PLN 1.22 bn, thus giving the group the advertising market share at the level of 28.0%.
Viewership of our channels in 2019
Polsat Group's viewership in line with its long-term strategy
Audience shares(1)
Dynamics of audience share results(1)
Source: NAM, All 16‐49, all day, SHR%, including Live+2(1), internal analysis
Note:

1Audience shares include both live broadcasting and broadcasting during 2 consecutive days (i.e. Time Shifted Viewing)

2Including Eleven channels and Superstacja (from June 2018), excluding partnership channels: Polsat Viasat Explore, Polsat Viasat Nature, Polsat Viasat History, JimJam, CI Polsat, Focus TV, Nowa TV

3Pro forma, TVN Group channels and Discovery Networks Europe
Major financial figures for 2019
stable and diversified revenue, mainly based on recurrent contract services,
high EBITDA margin, exceeding the market average,
very high level of conversion of financial results into cash,
ability to reduce debt quickly,
readiness to pay stable dividend.