Our television channels – everyone will find something for himself/herself
We have 35 broadcasting licenses, including 5 universal broadcasting licenses and 30 broadcasting licenses for specialized channels, that is thematic television channels.
Trust and appreciation of our viewers are proven by the popularity of channels they choose to watch. In the commercial viewers group (aged 16-49), which is most popular among advertisers, POLSAT had 11.0% audience share, TVN – 11.1%, TVP1 – 6.3%, TVP2 – 7.2%. The audience share of the thematic channels of TV Polsat was also near the top of viewership rankings and amounted to 13.3%. Discovery thematic channels reached the audience share of 15.5% while TVP thematic channels had the audience share of 8%.
Objectivity as the basis of our journalist activities
"Wydarzenia" (News) is our flagship news program, broadcast in Polsat and Polsat News. According to the survey conducted by IBRIS for "Rzeczpospolita" daily on the reliability of news programs, "Wydarzenia" is believed to be the most objective news service in Poland – nearly 60% of respondents had a positive opinion about this program. "Fakty TVN" received the score of 56% and TVP "Wiadomości" – 50%. Furthermore, as many as 45% of respondents pointed to Polsat News as the objective source of information.
In our journalism we try to help viewers, whenever we have such a possibility. "Interwencja" (Interventions) program is an example of socially responsible journalism, thanks to which the viewers learn about dramatic, human stories. Reporters of the program are not indifferent to sufferings of ordinary people – for many of them this program is the last chance for help and justice. Many people, whose stories were shown in "Interwencja", received help from other people or institutions.
"Państwo w Państwie" (State within a state), broadcast in Polsat and Polsat News, is one of the most effective intervention programs in television. Journalists of this program reveal extremely difficult situations that entrepreneurs in Poland face every day and identify inappropriate attitudes or regulations which are unfavorable to entrepreneurs.
"Nasz nowy dom" ("Our new home") is a unique program, which gives joy and hope for a better future to families in various parts of Poland. Each program presents a completely different, touching story of the family – sometimes suffering financial difficulties, sickness or bereavement. So far, TV Polsat, thanks to the support of sponsors, has thoroughly renovated over many houses and homes in which over 600 people comfortably live.
Best entertainment
Polsat's viewers may count on great entertainment – cabarets, movies, TV series and game shows enjoy unwavering popularity with millions of viewers.
Popular "Dancing with the Stars. Taniec z gwiazdami" show is regularly watched by millions of Poles (the final episode of the 10th anniversary season was watched by nearly 3 million viewers).
"Twoja Twarz Brzmi Znajomo" (Your Face Sounds Familiar) also has attracted a faithful group of fans. An asset of this show is its charitable nature. Every week the winner of a given episode transfers PLN 10 000, and after winning the grand finals – as much as PLN 100 000, to a selected charity cause. During 12 editions of "Your Face Sounds Familiar" over 96 artists underwent over 1 000 transformations and many of them were absolutely perfect! They donated over PLN 2 million to a selected charity cause.
Polsat SuperHit Festiwal 2019 had the highest audience during the last weekend of May. Nearly 2.2 million people watched the Friday's "Platinum Concert". Saturday's "Radio hit of the year" concert and Sunday's cabaret show were also extremely popular.
Nearly 2.2 million people watched the Friday's "Platinum Concert", during which the artists with the most records sold in 2018 performed, which translated into 16.7% audience share among all viewers and 18.8% in a commercial group.
Saturday's "Radio hit of the year" concert and Sunday's cabaret show were also extremely popular. For the first time in history  the concert continued into the morning hours.
Our entertainment offer is also enriched by popular TV series "Przyjaciółki" (Friends), "W rytmie serca" (To the rhythm of the heart), "Gliniarze" (Cops), "Pierwsza miłość" (First Love), "Świat według Kiepskich" (The world according to the Kiepski Family) and "Ślad" (Trace).
Irrespective of age, interest or hobby, each viewer will find something attractive in the portfolio of channels offered by TV Polsat.
Each year on Christmas Eve we invite viewers to sing carols together during "Big carols signing with Polsat". Most beautiful Polish carols and pastorals are presented by the stars of the Polish music scene.
16th edition Mikołajkowy Blok Reklamowy (St. Nicholas Day Commercial Block) had over 5 million viewers. Thanks to such a high audience, we managed to collect PLN 1.2 million.
Each year, we organize one of the biggest New Year's Eve parties in Poland. On the last night of 2019 we were having fun at Silesian Stadium during "Sylwestrowa Moc Przebojów" (New Year's Eve Power of Hits). Ronnie Ferrari, Daj to głośniej, DJ Bobo, Layzee Fka, Mr President, Mikolas Josef, Michał Szpak, Sławomir, Cleo, Maciej Maleńczuk, Michał Wiśniewski and many other artists invited the audience of over 50 thousand people gathered at the stadium as well as over 3 million viewers sitting before their TV sets to dance.
Best sport
Starting from the 2018/2019 season, the UEFA Champions League and Europa League matches are available in Polsat channels. Polsat has launched the most modern and biggest sports studio in Poland and each program is visually realized using state-of-the-art technologies – VIZRT, augmented reality (AR) and 3D models as well as a virtual studio.
In 2019, the viewers could watch on Polsat sports channels, apart from the UEFA Champions League and Europa League matches, also games of the Polish volleyball players during the Men's European Volleyball Championship where our National Team has won a bronze medal or qualifying matches to the 2020 UEFA European Football Championship in which the Polish Team has qualified to the main tournament.
Broadcasting of major events also means popularization of numerous disciplines of sport, which often stimulates people of all ages to practice a given sport. On the one hand it encourages children and teenagers to go outdoors and get interested in sports, and on the other it often helps adults in deciding to devote at least part of their leisure time to sports.
Polsat, as well as our sports and news channels willingly support activities which promote physical education by promoting such activities in the media and in the TV channels. Both, the news programs and the programs dealing with sports inform of mass sports events while encouraging viewers to participate in them. By presenting sports stars, who also willingly join such initiatives, we promote active leisure and tourism. We also promote mass running or cross-country skiing events while also supporting hockey, football and tennis tournaments for children.
Involvement in cinema production
Digital Artist Zone (CST) operates within the Cyfrowy Polsat Group. It is a unique program in Poland under which we support domestic film productions. We offer to the filmmakers a possibility of submitting their projects which  can be then offered support by the Group could then support in the field of production, promotion and distribution.
In 2019, several films were produced with the support of Polsat Group, under the program. Their cinema distribution started this year or was planned for 2020-2021:
"Jak poślubić milionera" (How to marry a millionaire)

–

940 thousand viewers

,

"(Nie)znajomi" (Strangers or Friends)

–

 660 thousand viewers,
"Jak zostałem gangsterem" (How I became a gangster)

– 

900 thousand viewers

,

"Psy 3. W imię zasad" (Psy 3. In the name of principles)

– 

800 thousand viewers,
"Najmro. Kocha. Kradnie. Szanuje" (Najmro. Loves. Steals. Respects) – planned distribution starting in September 2020.
For people with sight and/or hearing impairment
Our Super Polsat channel – the first channel in Poland and Europe, in which most of the programming is adjusted to the needs of people with sight and/or hearing impairment – is more and more popular among viewers. The offer of Super Polsat includes the best content from the TV Polsat productions – great entertainment, cooking and music programs as well as the best TV series which have acquired faithful fans. The schedule also includes well-known blockbuster movies.
Strictly regulated commercial time
We strictly follow the obligations and restrictions regarding advertising. Commercial blocks in our channels are clearly distinguishable from broadcasts and do not take more than 12 minutes within one hour.
Our announcements with information about our own programming do not take more than 2 minutes within one hour. All sponsored programs are clearly marked as such. We also reveal product and service placements.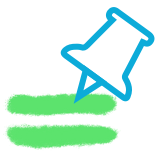 Polsat Media Advertising Office
Polsat Media Advertising Office offers a portfolio of 78 television channels – the main national Polsat channel and a dynamically developing range of thematic channels. The total audience share of channels serviced by Polsat Media in terms of advertising in 2019 exceeded 32% in the commercial viewers' group (aged 16–49).
In 2019, Polsat Media was recognized as the best television advertising office in the report of the Media i Marketing Polska.
In 2019 there were no incidents of non-compliance with regulations or voluntary codes concerning marketing communications, including advertising, promotion and sponsorship, which resulted in a fine being imposed. What is more, in 2019 also the Office of Competition and Consumer Protection (UOKiK) did not issue any decision in this respect which was unfavorable to us.
Whereas in 2019, a fine in the amount of PLN 10 thousand was imposed on TV Polsat by the National Broadcasting Council for the failure to ensure, during the quarterly viewing time in Q3 2018, the share of at least 10% of European broadcasts created by independent producers in one of the channels belonging to the Company.
However, there were no other incidents of non-compliance with regulations or voluntary codes concerning marketing communications, including advertising, promotion and sponsorship, which resulted in a fine being imposed.
We are signatories of several voluntary industry agreements concerning ethics of program broadcasting. Most important are as follows:
IAB Polska standards regarding online advertising formats,
television broadcasters agreement on the rules of distribution of advertisements and sponsor references regarding food products and beverages including ingredients which are not recommended in the daily diet in excessive quantities,
IAB Polska Fair Advertising Initiative,
code of good practices concerning detailed rules of protection of minors in on-demand audiovisual media services,
declaration of Cooperation for Safety of Children in the Internet.