Availability – television and Internet for everyone, everywhere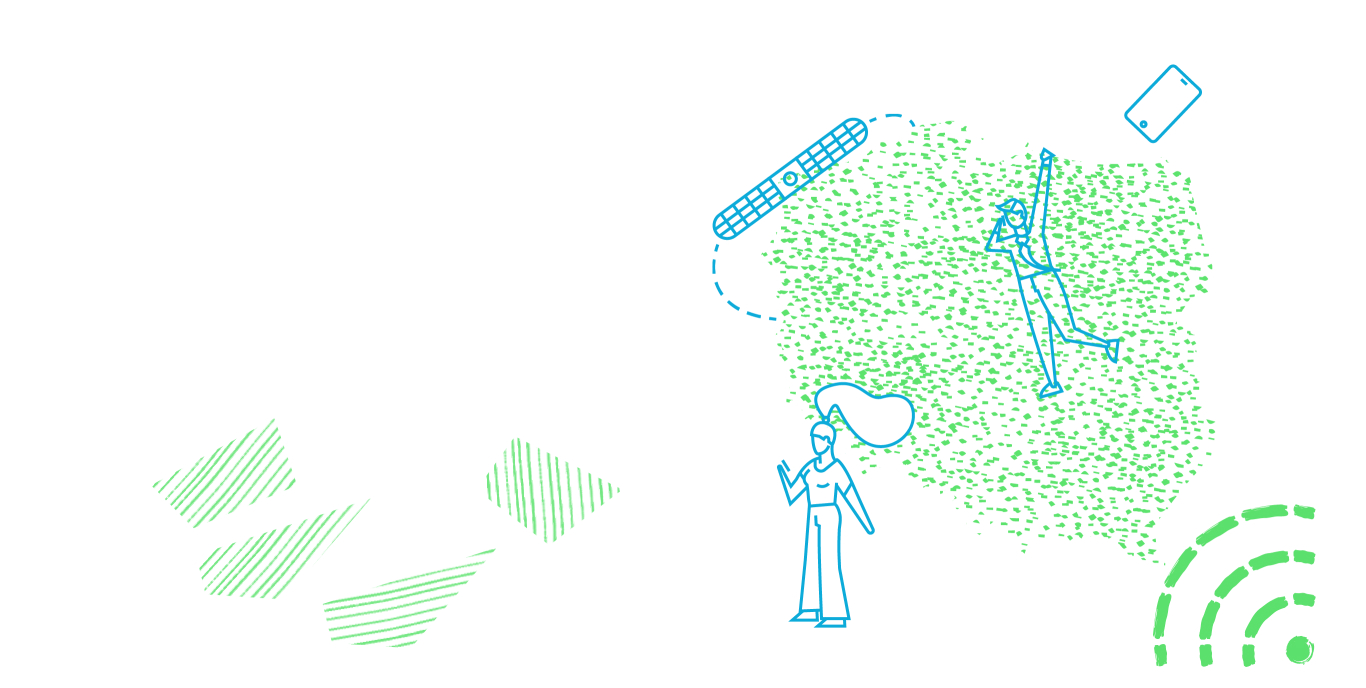 Cyfrowy Polsat Group is the biggest media and telecommunications group in Poland and the leading provider of multi-play multimedia services.
Our mission is to ensure as broad availability of our services as possible. We would like the broad portfolio of our services to be available to all Poles and all families. Therefore, we consistently develop our offers and proposals and open ourselves to new markets:
television services – we would like to deliver the programming content that our customers expect through a  variety of distribution channels using diverse technologies. Last year, we introduced two new services:

cable television in IPTV technology

– which can be used via fixed Internet access offered in Plus, Netia and Orange networks,

OTT online television with a set-top box

available via the Internet from any Internet Service Provider.
Thanks to this our customers can watch their favorite programs and titles using various technologies, on any device.
Internet LTE – the programming offer of TV Polsat and TV packages of Cyfrowy Polsat reaches millions of households in Poland, and similarly the Internet access provided by the companies from our Group has become a "window to the world" for many Polish families. In Plus we regularly develop the LTE technology, to ensure that as many Poles as possible could use the high-speed Internet access – nearly 100% of Poles are within the coverage of LTE Plus network

,

and 82% of Poles

have access to the technology of higher parameters –

LTE Plus Advanced. Currently, the maximum technological data transmission speed of LTE Plus Advanced exceeds 600 Mbps.
To ensure equal access to our services to all the Poles we are there to help even in places in which ordinary solutions do not work or other technologies cannot reach. LTE Plus Home Internet set

, a unique market solution developed in-house, can considerably enhance the coverage area and signal power of the LTE Internet. The modem can be easily mounted outside on the building (e.g. on the roof or balcony) and connected to the existing TV antenna installation (satellite or terrestrial one). The latest 300 LTE Home Internet set supports the LTE Plus Advanced technology and enables data transmission with maximum speed of even up to 300 Mbps during download.

Fiber optic lines – we offer our customers a possibility of purchasing offers with access to fiber optic lines in Plus

with the speed even

1 Gbps.

This ultra-fast Internet sent via the fixed link based on the Netia's infrastructure will meet the expectations of most demanding users and will ensure stable connection and high quality of the Internet, even if all members of the household use it simultaneously.

5G network – in 2019 the Group worked on building and developing the 5G network

.
Furthermore, our subsidiary Aero2, based on the terms of the license related to the purchase of 2,6 GHz TDD frequency band, provides free Internet access with limited functional parameters (BDI offer).